The Home of Ulster Scots - Scots Irish Culture in Donegal
Open All Year | Monday to Friday 10am - 4pm | Weekends by Arrangement
Great, Great Grandson of Reverend Andrew Long, Monreagh. Bernard (Richard Dill) Thompson, from County Dublin, paid a visit to Monreagh today to learn more about his great, great, grandfather, Rev Andrew Long, who was Minister of Monreagh from 1845 to 1870. Andrew Long... read more
The only Visitor Centre of its type in Ireland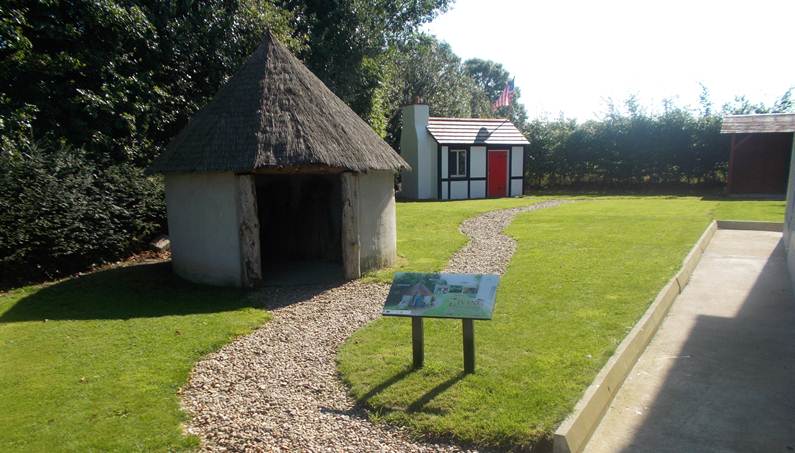 Sitting opposite a Presbyterian Church whose congregation was established in 1644, the centre contains a wealth of information from the Plantation of Ulster to the inauguration of many US Presidents of Ulster-Scots descent including Andrew Jackson and Woodrow Wilson.
Housed within a beautifully restored manse, each room of the heritage centre focuses on a specific era of Ulster-Scots and Scots Irish history through which the visitor can gain an unparalleled insight into the cultural, economic and social impact that this region has had on the world today.
As part of a self guided tour, visitors to the Centre can view a rarely seen collection of original photographs, paintings and other memorabilia. A selection of local historical records are also available to help visitors trace their family tree.
The Centre  hosts regular music, culture and history events as well as a 'Living History' schools' programme.
Discover Donegal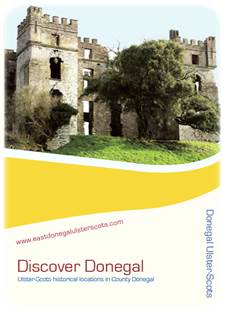 Discover some of the most significant sites and characters of Ulster Scots history in this convenient 40 page photographic guide to Donegal.  It was in this area that the first Scots settled when they arrived in Ulster at the beginning of the seventeenth century. Many important events took place, particularly in the Laggan area of East Donegal, that later influenced and shaped Irish history.
Family History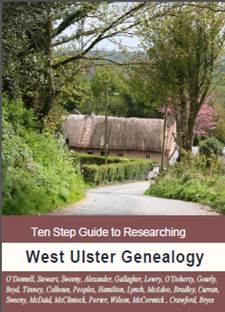 The purpose of this booklet is to provide a simple step by step guide for those who wish to research their ancestry in West Ulster in the Nineteenth and Twentieth Centuries. It concentrates on sources available both locally and on the internet, with occasional reference to sources available nationally. The information contained herein is equally valid and applicable to all creeds and denominations.
400 Years of of Scottish History in the Lagan
The Words, Music, Dance, Industries, Traditions
Like Us on Facebook
Our popular Facebook Page has up to date news about the happenings and events at Monreagh. Enjoy regular posts concerning the people and times of the Lagan
Check out our Monreagh YouTube Channel
Our Monreagh Youtube Channel has over 100 videos highlighting the history, characters, events and happenings of the Laggan area of Donegal and beyond. You can enjoy interviews with local historians, view an event at Monreagh, or listen to what some of our visitors from home and abroad have to say about their visit to Monreagh.
Why Not Pay Us a Visit
The Centre attracts visitors locally, regionally, nationally and internationally. Its the ideal location for study visits from school, colleges, universities and societies
Click here to submit your review.
---
---
Sep 26, 2014
by
Doris Keys
Very interesting, historic buildings and memorabilia. Talk by guides very interesting. Lovely church.

---
Sep 26, 2014
by
Allam Moore
Very interesting tour and everyone made welcome. Well done.

---