The remarkable history of O'Doherty's Keep
O' Doherty's Keep
Built by the Normans, developed by the O'Doherty's
Sitting on the banks of the River Crana near Lough Swilly stands the remains of a former 14th century Norman castle, O'Doherty's Keep. In 1601 it was a small, two-story castle, occupied by Conor McGarret O'Doherty. In 1602 a third storey was added, and the keep restored by Hugh Boy O'Doherty. He intended it as a base for aid from Spanish forces who were expected to arrive at Inch Island.
Crown forces burnt the keep in 1608 in retaliation for the revolt of Sir Cahir O'Doherty, who had sacked and destroyed the city of Derry. After Sir Cahir O'Doherty's death at the Battle of Kilmacrennan, the Keep was granted to Sir Arthur Chichester, who leased it to Englishman Henry Vaughan.  Further restoration work was carried out by the Vaughan family who occupied the keep until 1718.
The Vaughan Family and Buncrana Castle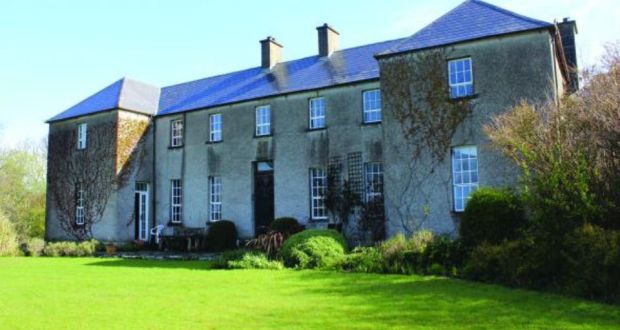 George Vaughan built Buncrana Castle in 1718. It was one of the first large manor houses built in Inishowen. Stone from the wall surrounding O'Doherty's Keep was part of the materials used for the construction. It was built on the original site of Buncrana, the area surrounding the Keep. Vaughan relocated the town to its present location, where he founded the present main street and erected the Castle Bridge (a six-arched stone single lane bridge) across the River Crana leading to his Castle.
The capture of Wolfe Tone
Theobald Wolfe Tone was held captive in Buncrana Castle during the 1798 Rebellion. He was captured after the British/French naval battle off the coast of Donegal, before being taken to Derry and afterwards to Dublin.
The Thorton-Todds and the purchase of Buncrana
On 18 May 1812, Isaac Todd purchased the entire town of Buncrana and the townlands of Tullydish, Adaravan and Ballymacarry, on behalf of the trustees of the Marquees of Donegal. His nephews inherited the castles, and they later became known as the Thornton-Todds. The castle remains as a private home today. In the forecourt, there is a memorial rock in honour of Sir Cahir O'Doherty, and a plaque dedicated to Wolfe Tone.
Restoration
In 2017 the O'Doherty's Keep Development Group launched a project to restore the Keep through a conservation programme. You can read more about the redevelopment at the official O'Doherty's Keep website.